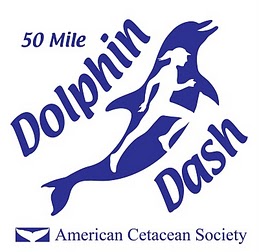 If you are reading this blog, there's a good chance you are a big fan of dolphins and whales. But are you so passionate about dolphins and whales that you would run 50 miles to raise awareness and funds on their behalf? Sounds pretty crazy right?
Well, Cheryl McCormick, executive director of the American Cetacean Society is doing just that. On June 17th she will be running 50 miles "to raise funds for and awareness of, critical conservation threats facing cetaceans at home and around the world!"
The money will also go towards funding her expenses to attend the International Whaling Commission's meeting being held in Morocco June 21 through June 25, 2010. This meeting is especially important because members of the IWC will be considering a "compromise proposal" to legalize whaling. We need people like Cheryl at the meeting to monitor the proceedings and make sure the voice of whales and dolphins is represented.
Support Cheryl on her quest to save the whales and dolphins by making a donation on the Dolphin Dash website. The Obama administration continues to support the compromise proposal, an action that could end the most successful conservation measure of all time…the ban on whaling. Right now the whales and dolphins need all the help they can get!